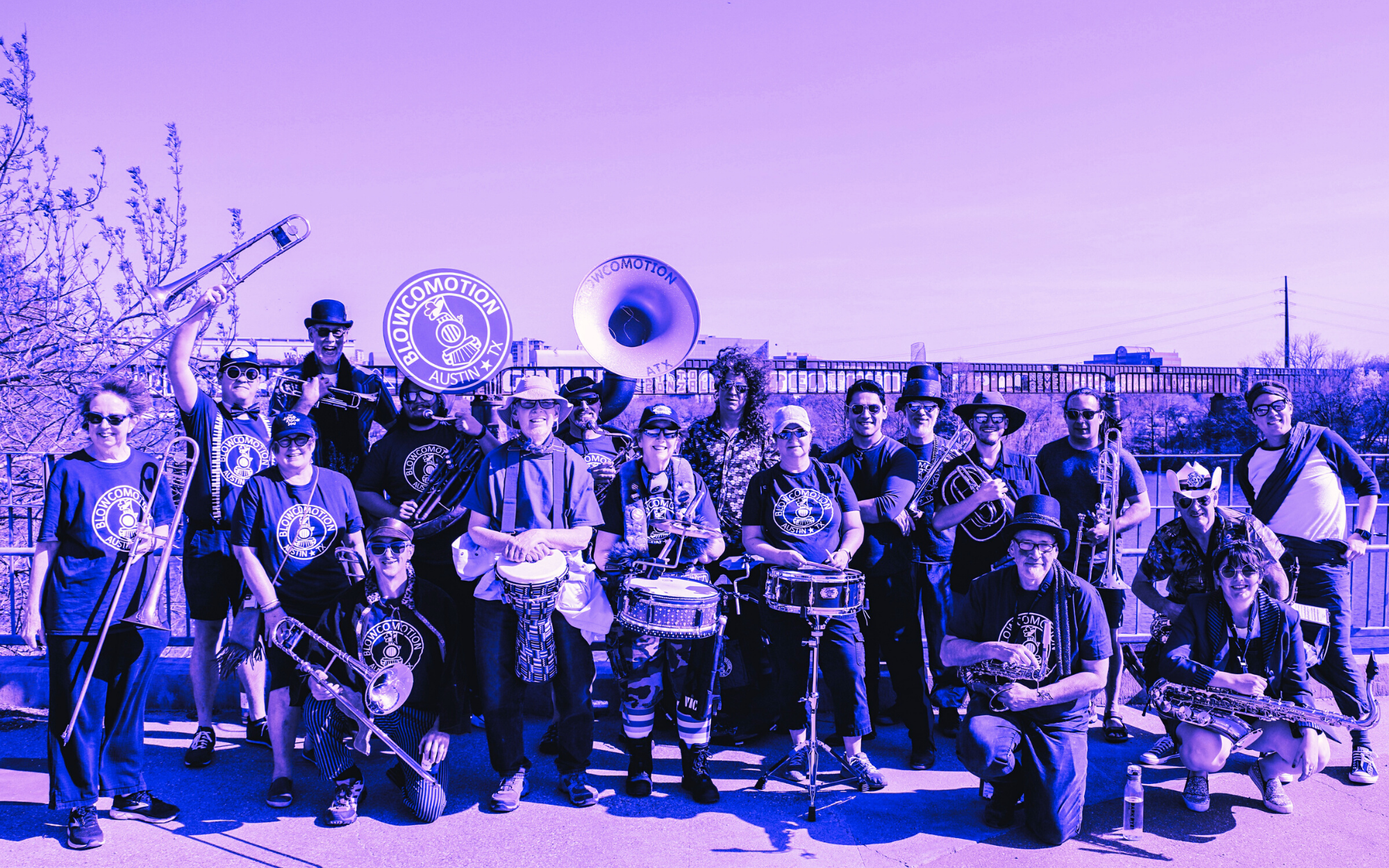 Attend a weekly rehearsal to see what we are all about!
Do you already play an instrument and want more brassy fun?
Did you put down your horn when you left school?
Have you never played an instrument before but want to learn?
Did you go to HONK!TX and wish you could do that?
Well now you can!
Join our weekly workshop where you can learn to play (or play better), learn to read music, prepare to perform in upcoming gigs, take a solo, or conduct the band! Most of all, you can make new friends and have a blast making music! Sign up here to join our mailing list and get involved!
Come play and learn with us!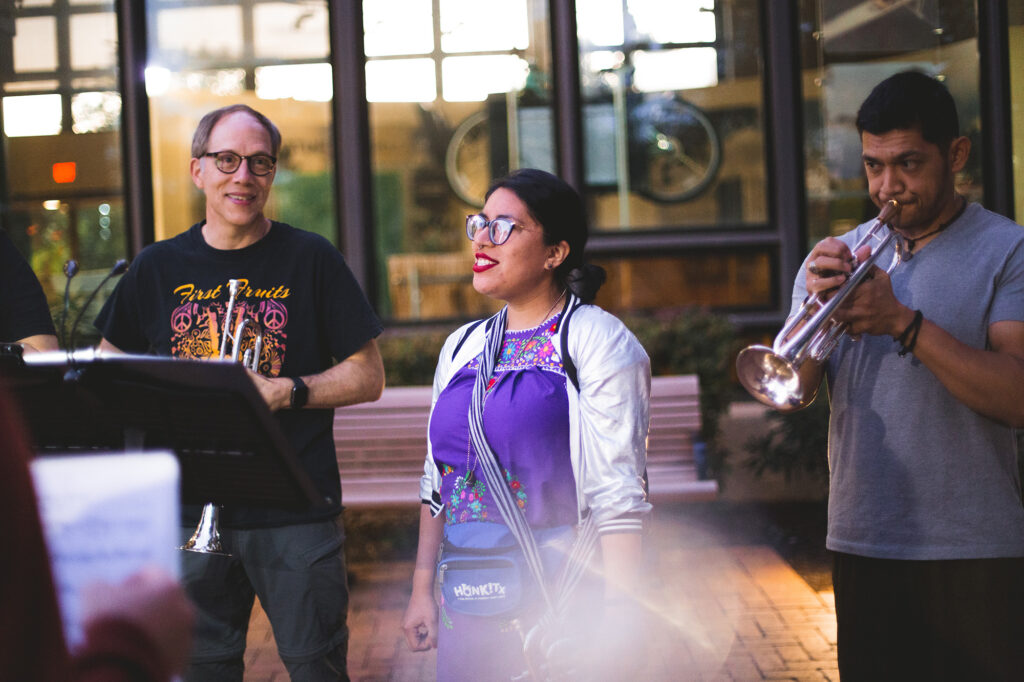 The Blowcomotion workshops are where the magic happens.
Sectionals meet weekly for the first hour of rehearsal with an instructor. Trumpets, Trombones, Percussion, Reeds – whatever your instrument, join your tribe for weekly lessons, discussion and fun!
We have a full band rehearsal for the second hour.
We also use the app, Bandlab, to collaborate on recordings of our tunes.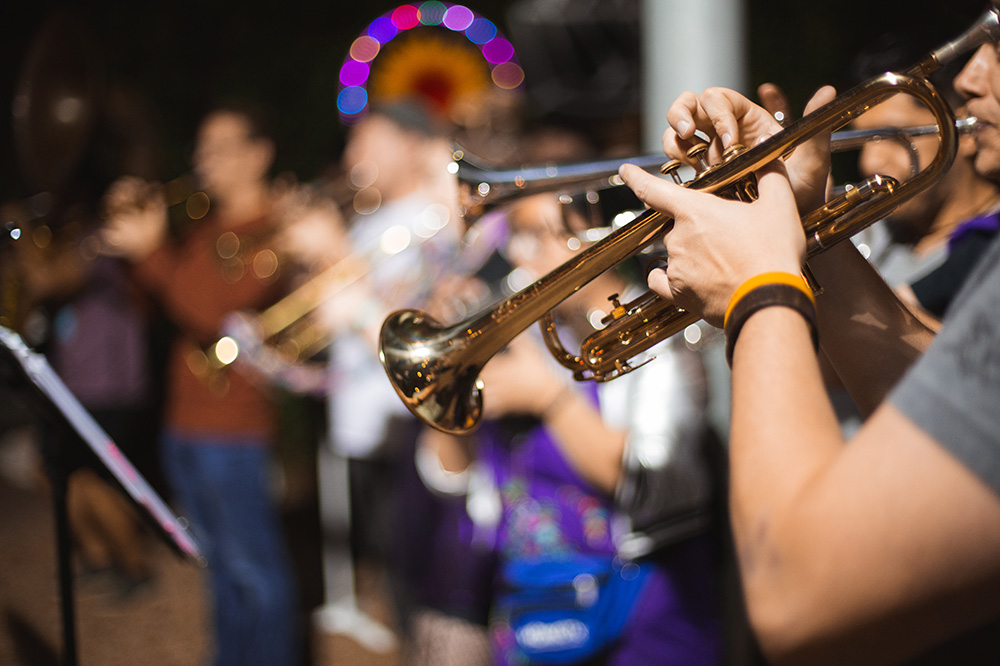 At rehearsal, we will get your contact information and add you to the email list. Bring your instrument or drum to the weekly workshop if you would like to play.
Need an instrument? See below!
Follow Blowcomotion on Facebook for schedule and location updates.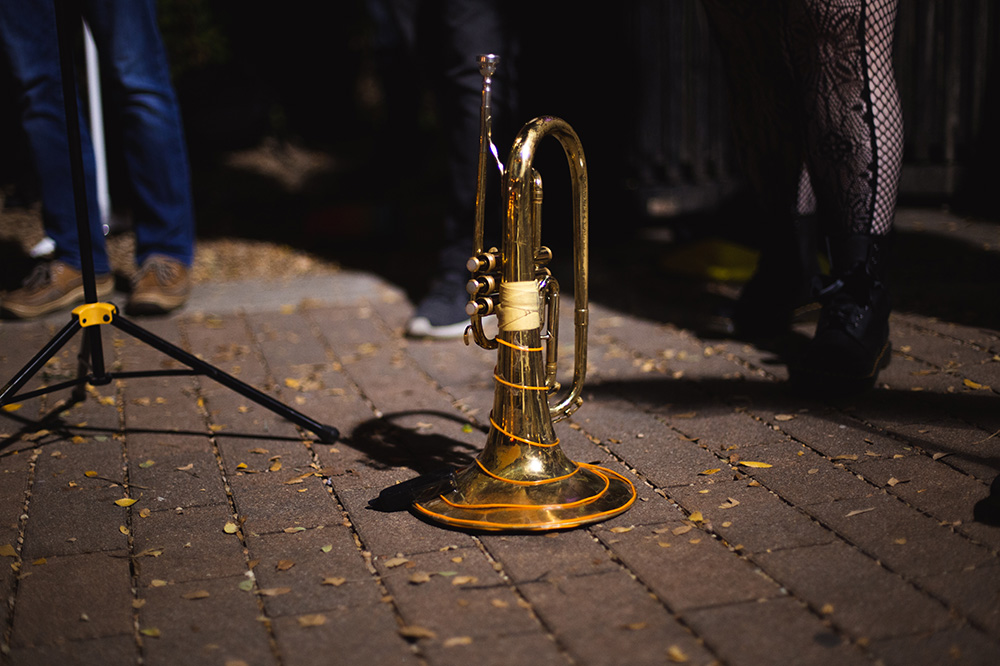 Instruments
We have loaner instruments available

. Reach out for details.

Do you have an instrument you would like to donate for our students? Let us know!
It should be playable or only in need of light repairs.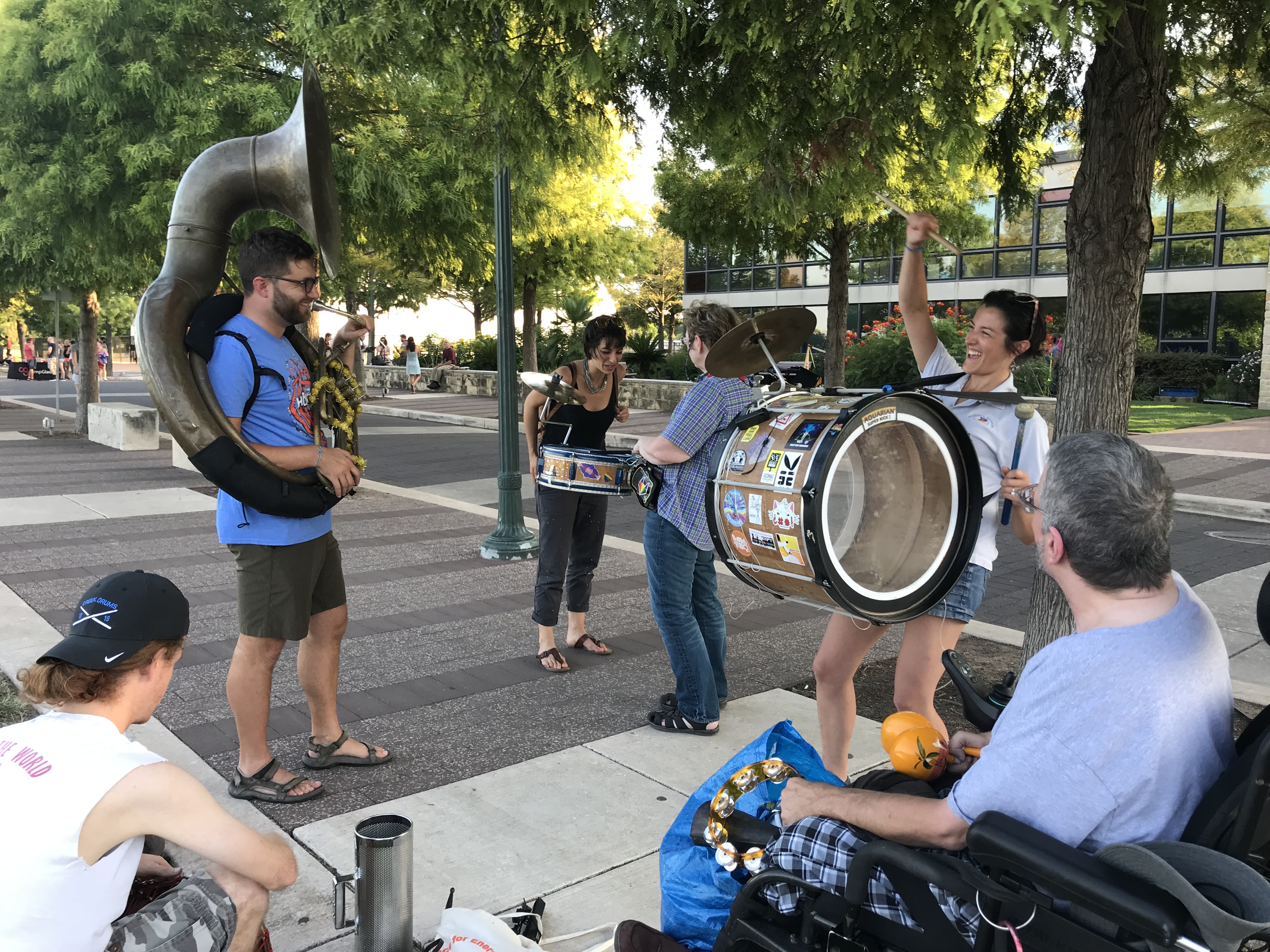 Rehearsals are Tuesday evenings, 7-9pm
Warmup: 6:45 – 7 pm
Sectionals: 7 – 8 pm
Full Band run-through/jam: 8 – 9 pm
Workshop Location
When it's warmer (Spring, Summer, Fall and Austin Winter) we meet at Shipe Park. Contact us to register, and stay tuned to email announcements for details!