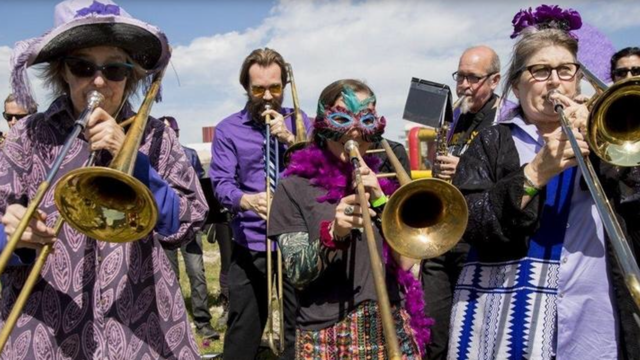 We have built a team of professional music instructors to teach adults how to play. To sustainably fund our instructor activities, we ask for a modest weekly contribution from workshop participants.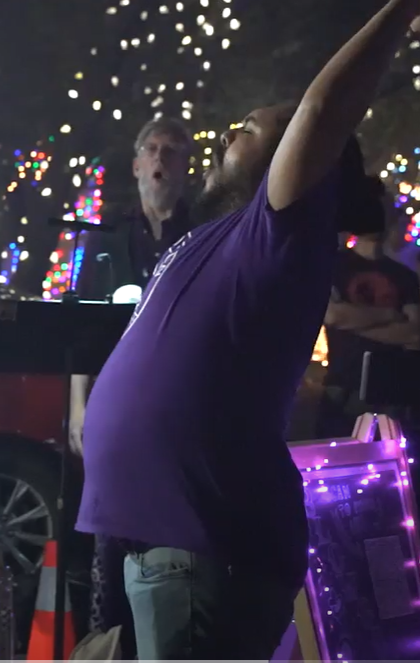 Daniel – Beginner Students
Daniel Arturo Najera is multi-instrumentalist performer, arranger, and educator in the Central Texas area. He began performing on Trumpet, Voice and Piano in public schools of Corpus Christi ISD, and participated in various Youth Orchestra, Honor Band, Choral, and Church Ensembles throughout the coastal bend. He attended the University of North Texas earning a Bachelor's Degree in Jazz Studies. While attending UNT he was a member of the Green Brigade Marching Band, UNT Basketball Band, Jazz Lab Bands, Jazz Repertory Ensemble, and director of the Sinfonia Jazz Orchestra. During this time he also began regularly performing on Flute, Saxophone, and Low-Brass Winds. Mr. Najera has been performing and teaching in the Austin-area since 2014. Some local performing acts with which he has associated are the Bethany Lutheran Orchestra, Jollyville Brass Quintet, Not Past 11, and Brian Scartocci. Mr. Najera teaches all ages from true beginners, to returning adults, and has special experience with students who have braces or who have recently switched to a new instrument.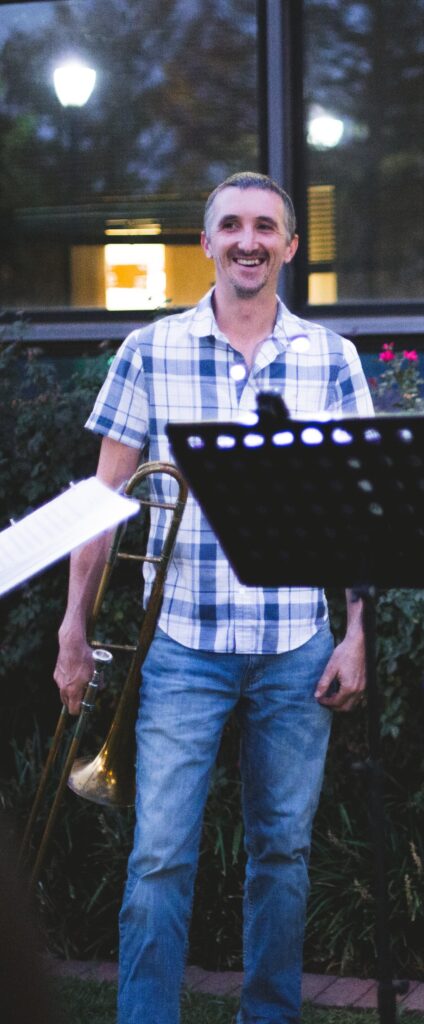 John – Low Brass
John Dinning teaches trombone and tuba. He has been a professor for the National Youth Orchestra in San Salvador and has been faculty member of the National Center for the Arts. He has conducted several choirs including a children's choir for kids living with HIV, and the service oriented Catholic community of Santo Egidio, both in San Salvador.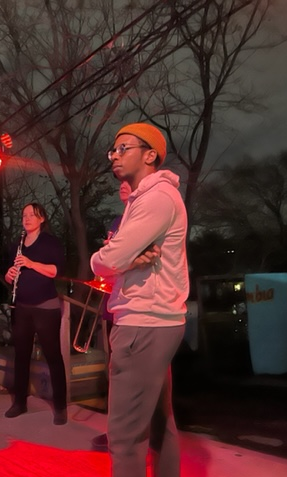 Jorion – Woodwinds
Jorion Dawson is pursuing his bachelor's degree in Jazz Studies from Texas State University and leads instruction for our reeds section.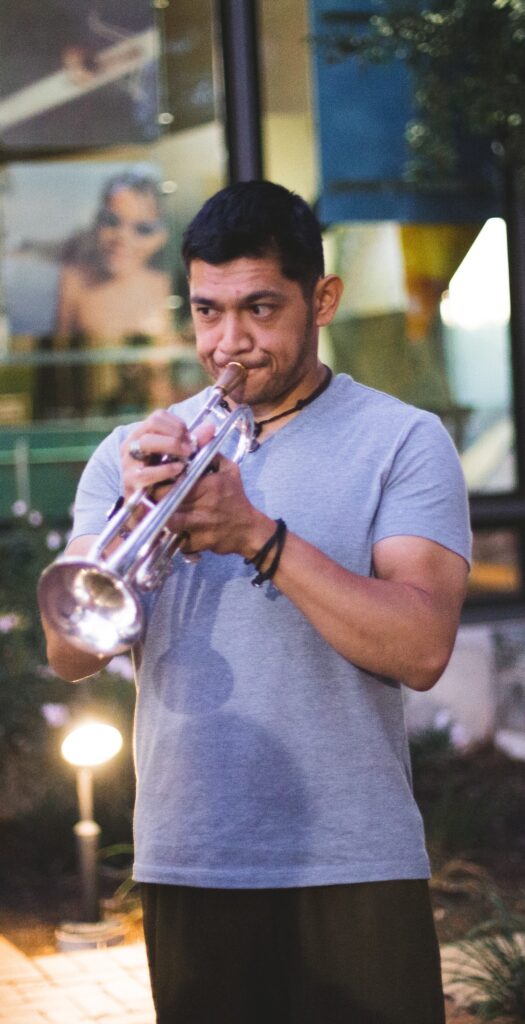 Omar – High Brass
Omar Garcia began his musical education in the public schools of Crystal City, Texas where he was member of various All-Region and Area bands as well as earning a selection to the 2000-2001 Texas All-State Symphonic Band. Upon graduation he was accepted to the Texas State University School of Music in San Marcos, Texas, under the tutelage of Dr. Keith Winking. Through his years with the university he performed with various ensembles including the Texas State Marching Band, Jazz Orchestra, Jazz Ensemble, Symphony Orchestra, and also sat principal trumpet for the Wind Ensemble. After receiving a Bachelor's in Music Education in 2006 he taught private lessons for various beginner brass students in New Braunfels, Texas, branching into euphonium, trombone, and tuba to complement the trumpet students already in his studio.
2009 saw Omar moving to Austin to continue more varied musical endeavors including performing regularly in the mariachi genre as well as arranging music for various ensembles, often adapting one genre to another per requirement. Omar has enjoyed the esteemed privilege of sharing the stage with many illustrious and established musicians such as Pete Christlieb, Marcus Printup, Oliver Rajamani, Freddie Mendoza, Ron Wilkins, Butch Miles, and many more. He is currently a prominent member of the Austin Mariachi Circuit and performs regularly with Mariachi Estrella and the adult learning band Blowcomotion, where he also serves as a teacher and arranger.