Honk!TX 2022 – the 10th live festival – is on! Come join Blowcomotion and many other bands in Austin TX April 1-3, 2022.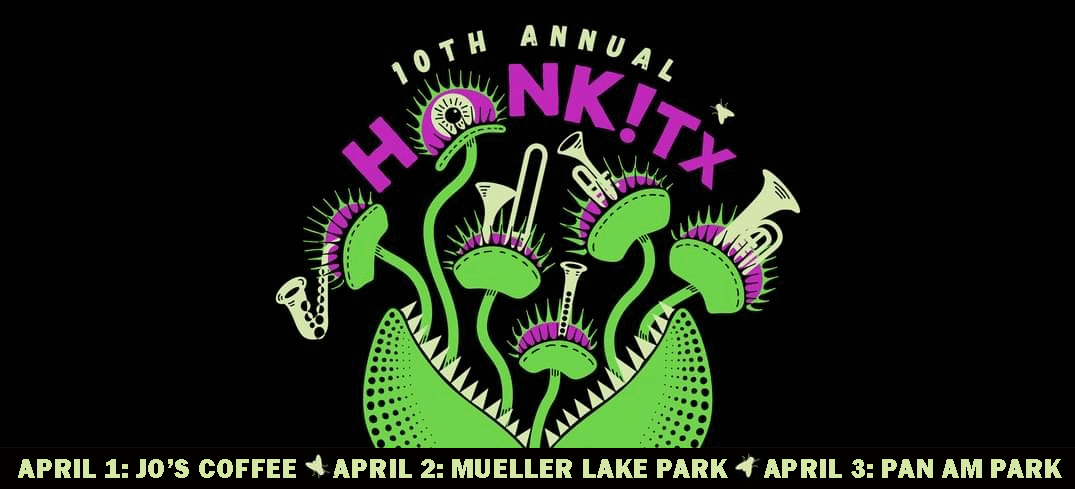 Follow all the juicy details on Facebook
Blowcomotion is back to rehearsing in person as we get ready to Honk! We have an exciting set and we can't wait to see and hear new and old friends.
Come join us and get in on the action!
And while you're at it, help Blowco improve how we serve the Austin music community by taking this quick 2-question survey! It will only take a second and will really help us out!